My top 50 weekly podcast, The Travel Diaries, sees me interview A-list guests about their adventures around the world and the travel destinations that have shaped their lives.
Be transported to exotic and far flung places as I speak to a diverse range of guests from across the arts and world of travel (including Sir Richard Branson, Nadiya Hussain, Sir Ranulph Fiennes and Raymond Blanc), taking you on a journey through the eight key chapters of their life's travel diaries, from their earliest childhood travel memory and the first place they fell in love with; to their all time favourite destination, their hidden gem recommendation and what's at the top of their bucket list. It's wanderlust guaranteed!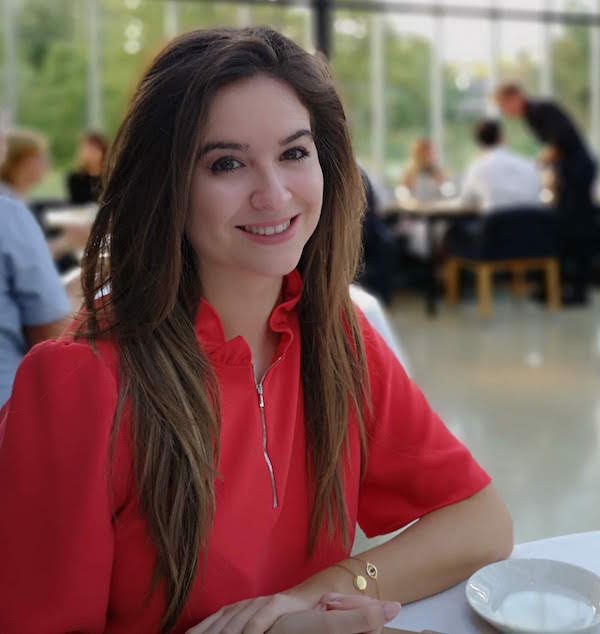 I'm a London-based travel, entertainment and features journalist working across print, online and broadcast.
I am a Contributing Editor of Country & Town House Magazine for which I write a monthly feature called The Bucket List,  interviewing celebrities about travel. I am also the Contributing Editor of the luxury travel guide, Luxury Explorer. As a writer, I contribute to titles including The Times, The Guardian, The Telegraph, Evening Standard, The Independent and Independent on Sunday, Metro, The Week, Tatler, Brides, The Spectator, Elite Traveler, i-Escape, easyJet Traveller, Virgin Australia Voyeur and US magazines, Interview and Nylon. 

You'll find me reporting and producing for Reuters, Getty, ITV's Lorraine, Associated Press (AP), and the BBC, as well as for Snapchat. I was previously the Entertainment Producer and Reporter for ITV's Good Morning Britain and first started writing while studying at the London School of Economics.
Please scroll down for some examples of my recent work.